In this era, traditional fashion watches are becoming outdated and Smart Watches have become the future of health on our wrist. It is the first time that any brand has introduced a retina display in a SmartWatch. Apple-Watch 6-Cellular Price in Pakistan 
Yes, you have guessed the mystery I am talking about the newly released Apple Watch 6. A couple of health measures like ECG, Blood oxygen level, new sleep app, and fitness matrix at a glance provide an active and healthier life ever experienced. It works out for our activities like Swimming, Running, Yoga, and Cycling with 2.5 times brighter outdoor with always-on retina display. Activity rings help to keep motivated to sit less and move more to get exercise. The activity sharing option motivates friends and family.
Additional Features:
The additional features like calling, Messaging, Apple Pay, Siri, and google maps make life easier. A single iPhone can pair all family watches with easy access to each other like walkie-talky, Messaging, Play Music, and find Apps.
So are you ready to buy this amazing apple watch 6 with the offering of new colors blue and red?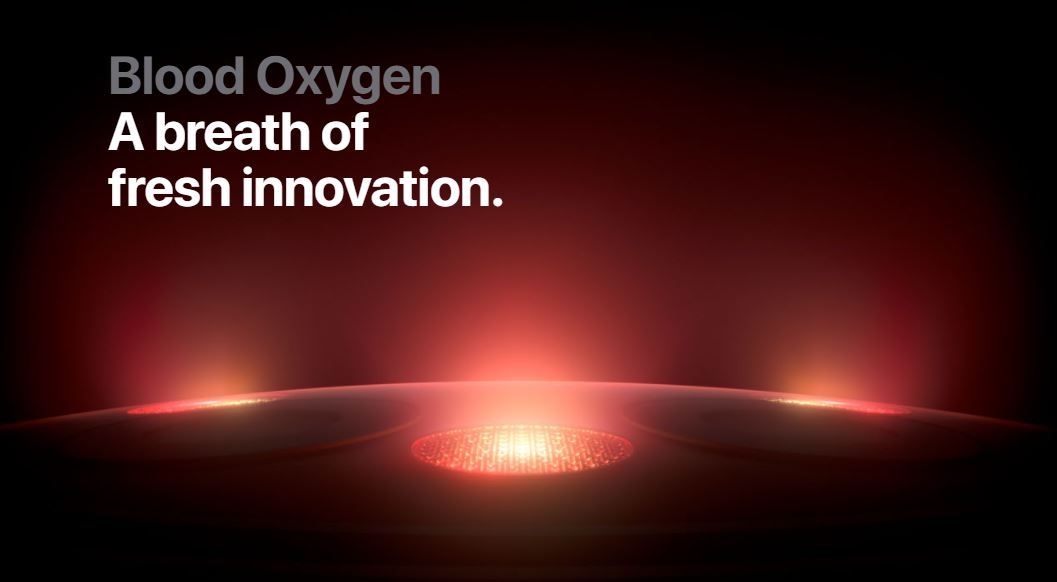 ECG On your wrist. Anytime. Anywhere.
With the ECG app, Apple iWatch Series 6 is capable of generating an ECG similar to a single-lead electrocardiogram. It's a momentous achievement for a wearable device that can provide critical data for doctors and peace of mind for you.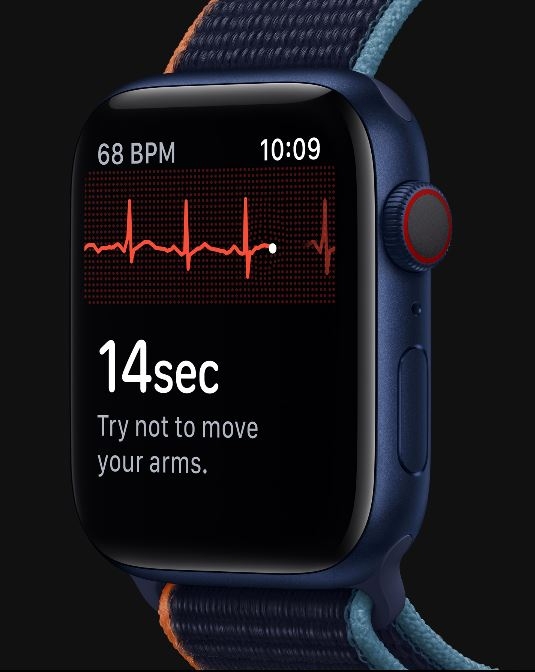 Sleep A better day begins with a better night.
Getting the right amount of sleep is important for good health. The new Sleep app helps you establish a regular bedtime routine and keep track of your sleep trends night after night. So you can set and achieve your personal sleep goals.
We pushed it further. To push you further.
When it comes to staying fit, knowledge is power. Get inspiration to keep moving and track your workout metrics more precisely than ever — in the water, at the gym, or out on the road. Series 6 is Apple iWatch at its best. To help you be your best.
Display Always on. Better than ever.
The Always-On Retina display is now significantly brighter outdoors when your wrist is down. So you can see all the information on your watch face more easily than ever — without having to raise your wrist to wake your watch.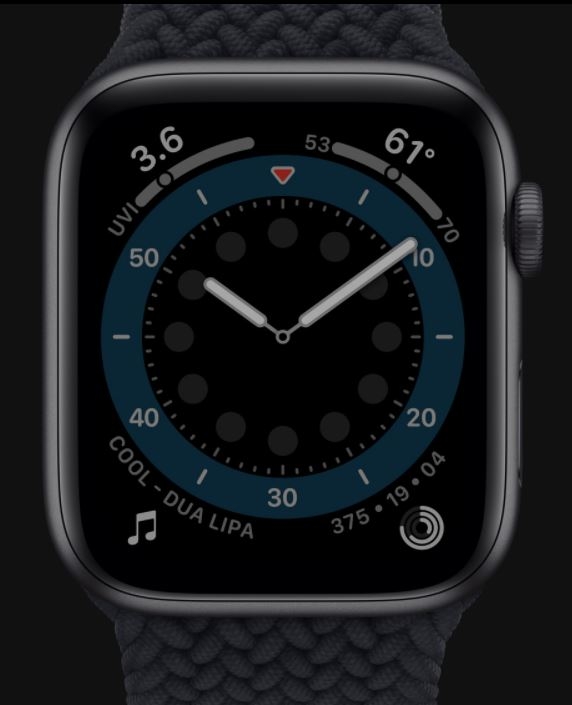 New Faces
Countless ways to rearrange your face.
Choose from the newest faces ever, then customize them to match your mood, style, or favorite activity — for a face that's as unique as your own.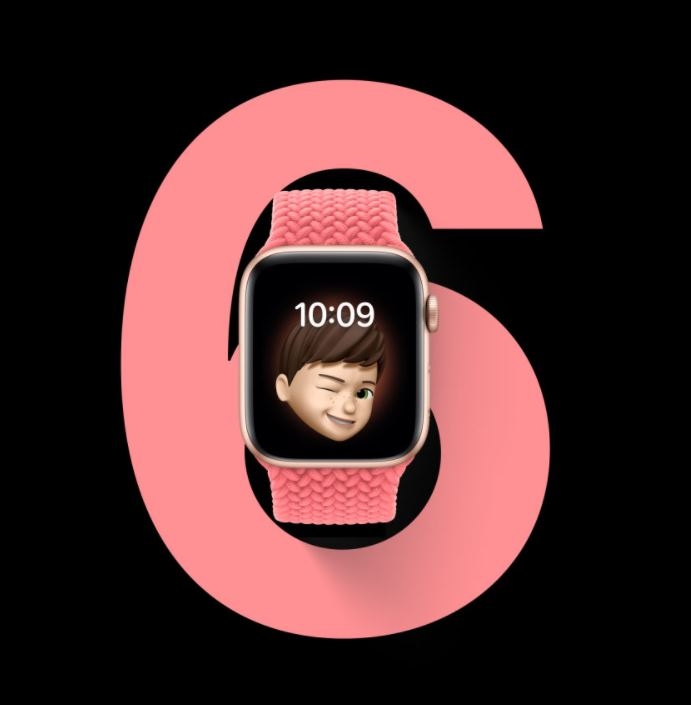 Stay Connected
Everything you need. Anywhere you go.
Apple iWatch Series 6 keeps the people and things you care about right there with you, no matter where life takes you. And with available cellular, you can stay connected even when you don't have your phone.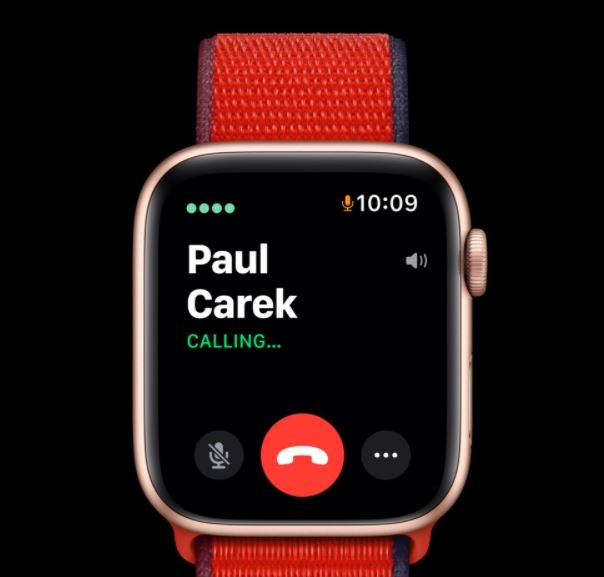 Family Setup
Your family
joined at the wrist.
With Family Setup, you can use your iPhone to pair watches for your children or older adults who don't have their own iPhones.8 So everyone can stay in touch by phone, text message, or Walkie-Talkie. They can also do things like play music, find apps, and close their Activity rings. It's more independence for them, and you have the comfort of knowing they're just a call away.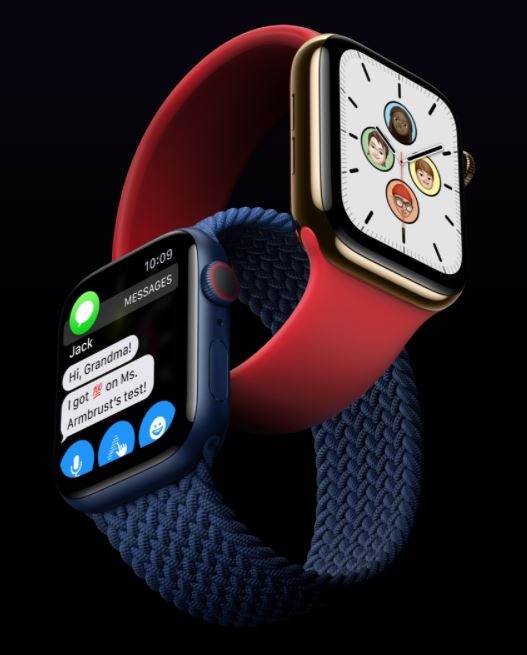 Features:
• 40mm case; over 30 percent larger display
• Always-On Retina LTPO OLED display, 1000 nits
• GPS and GPS + Cellular models
• Blood oxygen sensor; electrical heart sensor and second-generation optical heart sensor
• High and low heart rate notifications, irregular rhythm notification, and ECG app
• International emergency calling, SOS, and fall detection
• Water resistant 50 meters
• LTE and UMTS, Wi-Fi, and Bluetooth 5.0
• GPS/GNSS, compass, and always-on altimeter
• 50 percent louder speaker; built-in mic
• 32GB capacity
Apple-Watch 6-Cellular Price in Pakistan